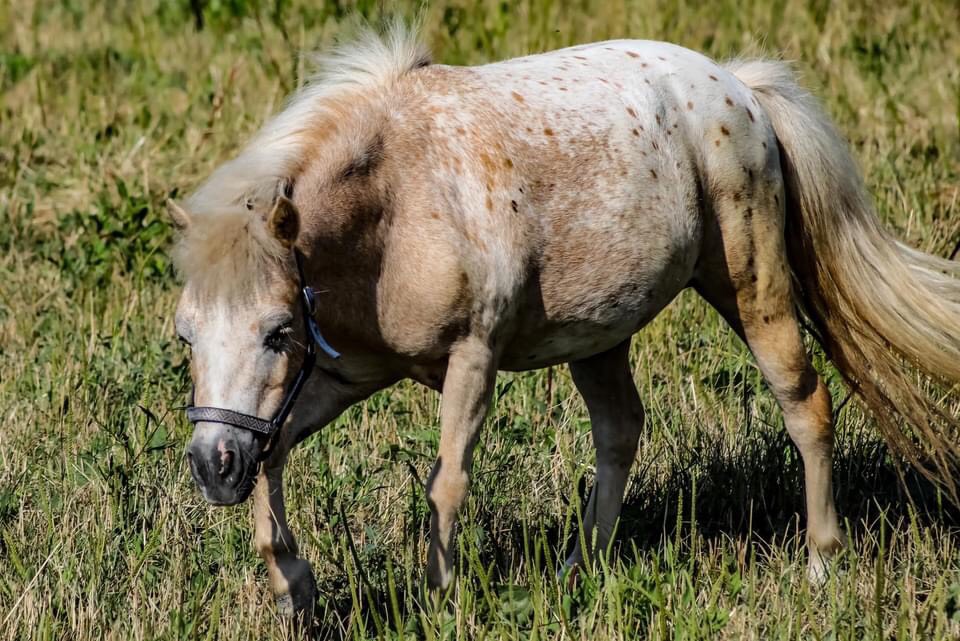 Barn Name: Rosie
Pure Falabella
Sex: Mare
Height: 31″
Born: May 7, 2005
Colour: Palomino/Appaloosa
Registration: FMHA, AMHR

Sire: Paradise Chupa Chup
Dam: Falabella AF Granada

Rosie is our inquisitive one of the farm. If you are doing something she will come across the paddock to stand there and watch you. We often laugh and say "make sure you take the keys or Rosie will be driving the tractor." She loves to be brushed and fussed with and many of the 4H kids have spent time giving Rosie her TLC.